The Most Anticipated Game Releases for the End of 2022
2022.09.02
Serge Sinyutin
2022 has seen many high-profile releases like Elden Ring, but the fall/holiday season is still considered the busiest section of the year for video games. Several major releases are set to release in the upcoming weeks and months and it doesn't stop there. With the recent game events and conferences, many titles have been announced for the upcoming years. Frankly, it is hard to decide what games to play, as they all look spectacular. But some stand out more than others, so here are our most anticipated releases before the end of 2022.
Splatoon 3 - September 9
The Nintendo Switch has had a great year so far, and that's likely to continue with its fall releases. Up first is Splatoon 3, which is complete with both a single-player campaign regarding the return of the Mammalians and various online offerings. This includes the Turf War multiplayer, a new Salmon Run co-op mode, a competitive card mode, and far more.
Splatoon 3 comes out on September 9 for the Nintendo Switch.
Overwatch 2 - October 4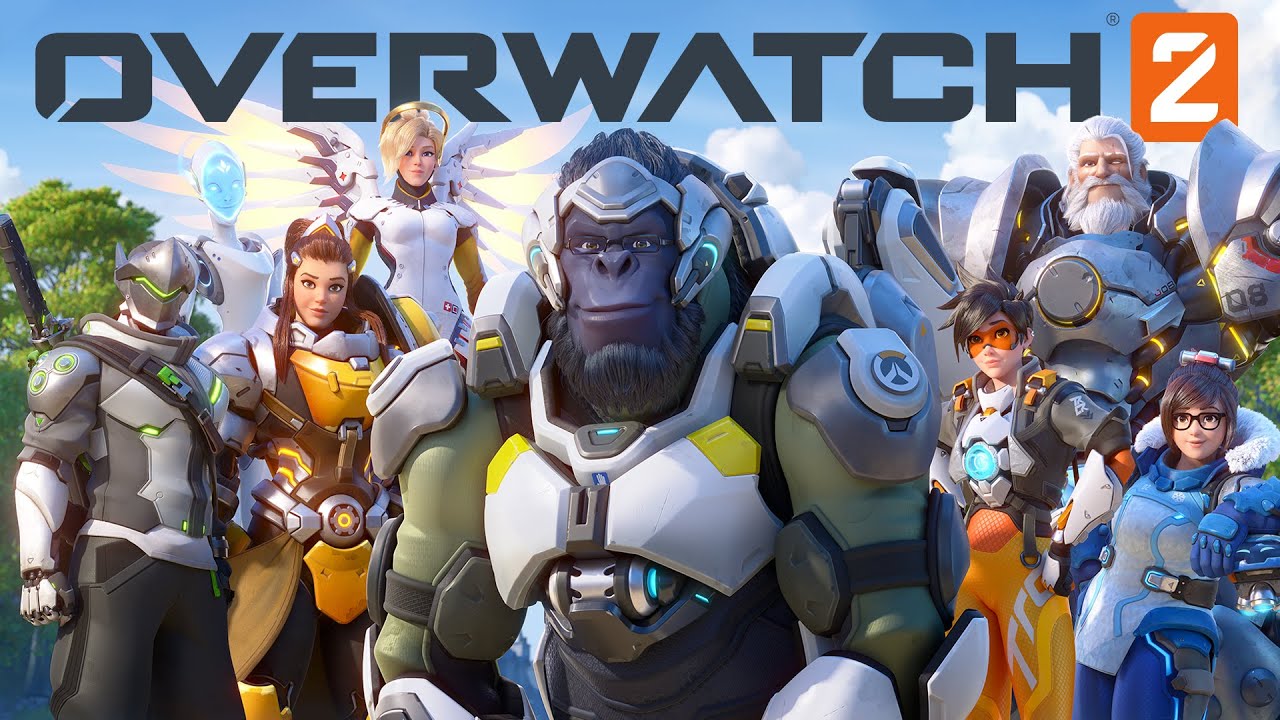 Overwatch 2 will kick off the October releases this year, and it signals a huge shift for the hero shooter. At its core, it'll be the same, but fans will get new heroes, learn the ropes of the new 5v5 gameplay, and enjoy the free to play action. For fans of the universe, there is a single-player campaign which is a promising feature though it should be noted that it won't be available on October 4. This is technically an "early access" release, so fans should keep in mind that more tweaks and changes will come to the game, even after October 4.
Overwatch 2 releases on October 4 for PC, PS4, PS5, Switch, Xbox One, and Xbox Series X/S.
A Plague Tale: Requiem - October 18
Stealth, action and adventure is expected from this title, A Plague Tale: Requiem, which sees the adventure of Amicia and Hugo continue, now as they look for a cure to Hugo's blood disease in Southern France. They'll be confronted by the Inquisition and rats that are spreading the black plague. A Plague Tale: Requiem makes a number of gameplay improvements, including the fact that Amicia will no longer die from a single hit, opening up more ways to handle stealth encounters and the like.
A Plague Tale: Requiem releases on October 18 for PC, PS5, Switch, and Xbox Series X/S.
Mario + Rabbids Spark of Hope - October 20
The mix of Mario + Rabbids King Battle was a huge, if perhaps a little surprising, crossover between Nintendo and Ubisoft, and it's continuing with a sequel this year. This time around, players will face an entity named Cursa who is seeking the energy of Sparks. The galaxy is in chaos, so it's up to Mario, his friends, and their Rabbid counterparts to defeat them. Players will have new allies this time around, including the playable addition of Bowser.
Mario + Rabbids Sparks of Hope will be released on October 20 for Nintendo Switch.
Gotham Knights - October 25
Gotham Knights sees players step into the shoes of Robin, Nightwing, Batgirl, and/or Red Hood in the aftermath of Batman's death. There's a lot of mystery surrounding Batman's death, though the developer insists he is dead, and fans will be dealing with The Court of Owls as a primary antagonist. A lot of marketing for Gotham Knights has been focused on the playable characters, but I am also excited for the villains too.
Gotham Knights is scheduled to release on October 25 for PC, PS5, and Xbox Series X/S.
Call Of Duty: Modern Warfare 2 - October 28
The 2019 reboot of Modern Warfare is perhaps one of the best Call of Duty games in recent years, and that raises the stakes for Modern Warfare 2. After all, the OG Modern Warfare 2 is one of the most beloved in the entire franchise, meaning this reboot has some big boots to fill. Luckily, it all seems on track for just that. It is set three years after Soap creates Task Force 141 and its synopsis reveals that Task Force 141 is attempting to contain a situation where a US missile strike kills a foreign general, while combating Al-Qatala and Las Almas. Of course, multiplayer is a big selling point for this game, and it was recently revealed that a multiplayer reveal would take place in September.
Call of Duty: Modern Warfare 2 launches on October 28 for PC, PS4, PS5, Xbox One, and Xbox Series X.
Bayonetta - October 28
The threequel to Bayonetta has been long awaited, and it perfectly releases just a couple of days before Halloween, just to match the aesthetic. This time around, Bayonetta is joined by old and new allies, alternate versions of herself, and a witch in training named Viola to combat the Homunculi, travel to the island of Thule, and defeat the schemes of the Singularity. With new features and Switch-focused gameplay, it seems it'll live up to the hype that surrounds it.
Bayonetta 3 releases on October 28 for Nintendo Switch
God of War: Ragnarok - November 9
It's impossible to pick which of all these games is the most anticipated of the lot, but there's a strong case it would be God of War Ragnarok. Little has been shown, but many are excited to see the next step in the journey. Kratos and Atreus are looking to stop the apocalyptic events of Ragnarok from unfolding, with Freya and Thor serving as major antagonists. It remains to be seen how other characters like Tyr, Angrboda, and Fenrir all tie in, but the hype for this title is certainly high. This is especially true given fans know it brings God of War's Norse saga to an end, one way or another.
God of War Ragnarok releases on November 9 for PS4 and PS5.
Pokemon Scarlet and Violet - November 18
Nothing builds hype quite like a new generation of Pokemon. There's still plenty to be shown regarding Pokemon Scarlet and Violet, but a lot of its new features have proven exciting for fans. It's the first, true open-world Pokemon title with a nonlinear story design, it features four-player co-op, and many have fallen head over heels for the new starters: Fuecoco, Quaxly, and Sprigatito.
Pokemon Scarlet and Violet release on November 18 for Nintendo Switch.
The Callisto Protocol - December 2
The Callisto Protocol is another horror game set to release this year, although it comes after the "spooky season" ends. Many were immediately attached to the project because it is directed by Glen Schofield, co-creator of the Dead Space series. This puts a lot of expectations on the game, but everything shown so far promises that it's going to be a frightful delight. It is set in the year 2320, in a prison colony called Black Iron on Jupiter's Callisto moon. Players take on the role of Jacob Lee who is caught in this prison during an alien invasion.
The Callisto Protocol launches on December 2 for PC, PS4, PS5, Xbox One, and Xbox Series X.